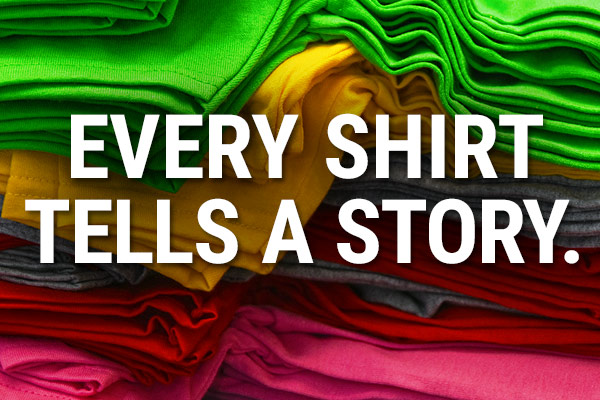 ---
[fusion_dropcap boxed="yes" boxed_radius="" class="" id="" color=""]It[/fusion_dropcap] may be the story of a determined and hopeful cancer patient. Or a Bible story for vacation Bible school. It may be the story of a town festival, or a story of employee morale or professionalism. We are privileged to help tell dozens of stories every week, and to get to know the people behind them. We've been doing this for 25 years and we love what we do. We would like to hear your story.
Every shirt tells a story. Let us help tell your story.
---
Get Your Identity On Just About Anything You Can Imagine.
Of course, we print more than shirts, a lot more. Image Screen Printing started out screen printing shirts, and shirts are still a large part of our business. However, over the years Image has exploded in a number of graphic directions. Nowadays we can print (or apply) your logo, name, tag line and images on anything imaginable.
Graphic design is the common thread through all of our products and services, using images and graphic elements to reinforce your message. Our team of graphic designers has the talent and knowledge to draw attention to your organization or event. With a killer design (or just a visual makeover) from our team, your product or apparel will be worn and used over and over again.
Explore What We Can Do For You.